/ Role
UI Design
Direction
/ Development
Tim Lu

/ Year
2018
Launch with a bang

Fluxwerx design and engineer exceptional lighting products. They pride themselves on being at the forefront of LED lighting technology across North America, through distinctive design and breakthrough optic technology. With a new product launch on the horizon, and a revamp of an existing lighting family, we were asked to design and build a landing page to announce this exciting
Fall Collection
.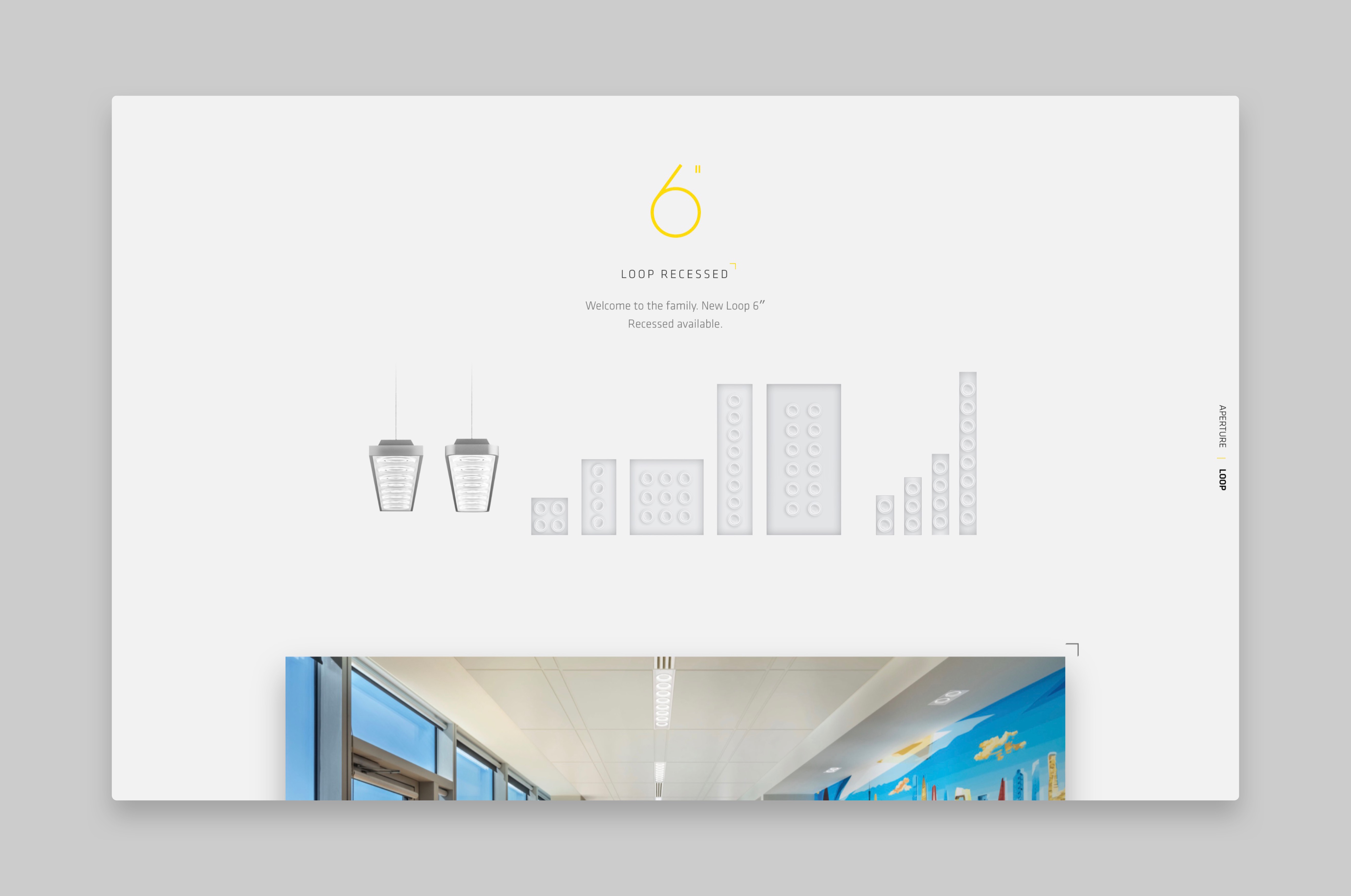 Reality made virtual
As a product company, Fluxwerx have obsessive attention to detail. They continue to deliver products which - in their own words - are an optimal balance between energy, atmosphere and occupant. We set out to match that vision by bringing their products to life in a digital environment, and deliver an elegant, immersive experience to consumers.
Design without compromise

Products can be customized depending on each type of installation. With these variations changing the aesthetic of each fixture, we decided to show this in real time to potential customers.
/ Customizable fittings





---
End.